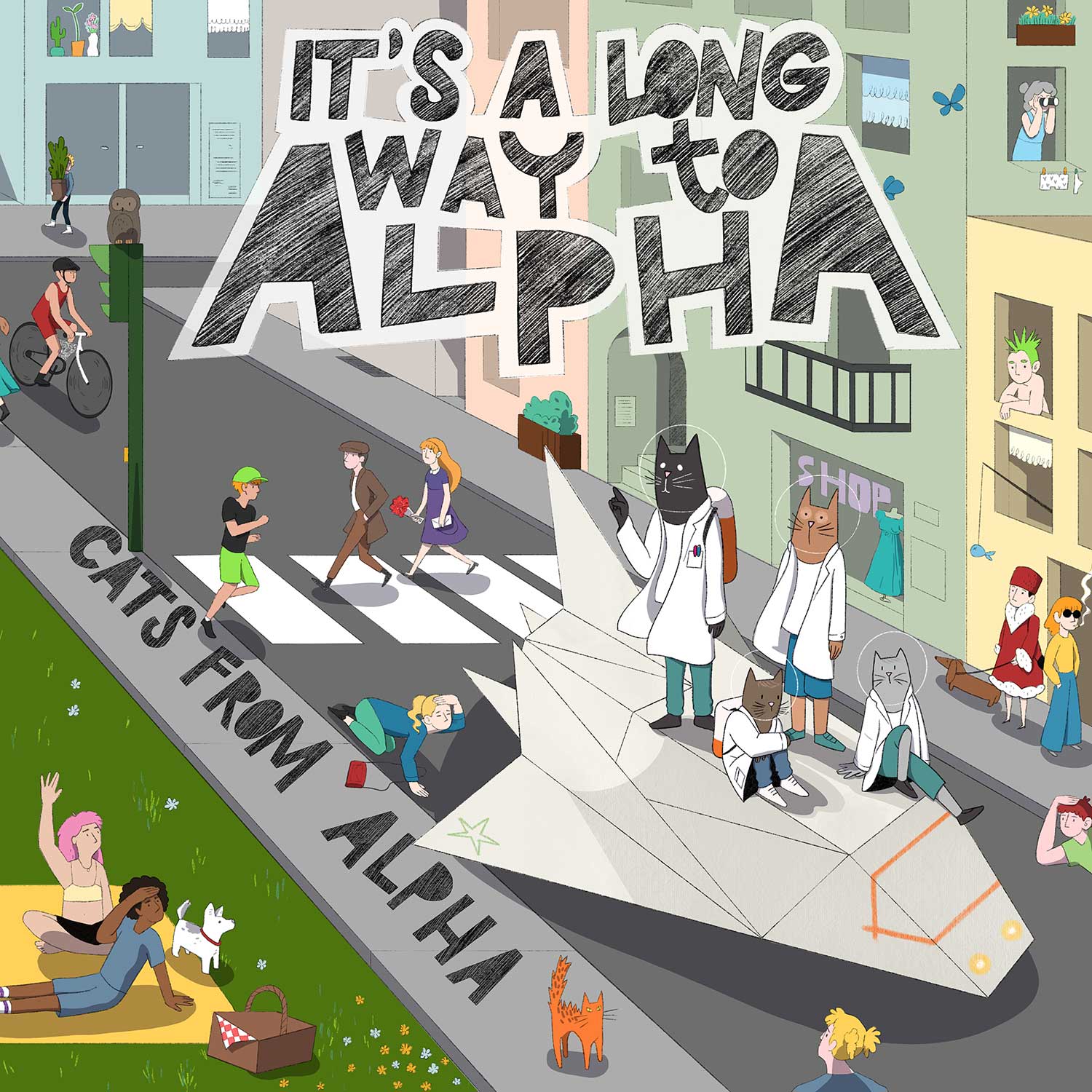 released April 29, 2023
1 – LET YOU DOWN
2 – MANY TIMES
3 – ANOTHER ANOTHER
4 – SAN FRANCISCO
5 – ALIENS VOMITING ON THE HUMAN RACE (another riff?!!)
6 – BULLIED
7 – NOTHING TO FALL FOR
8 – PSYCHED UP
9 – THIS SOUL IN PRISON
10 – MR. UNIVERSES
11 – STROMATOLITES
It's a long way to Alpha is available in digital format, on streaming services and on cd.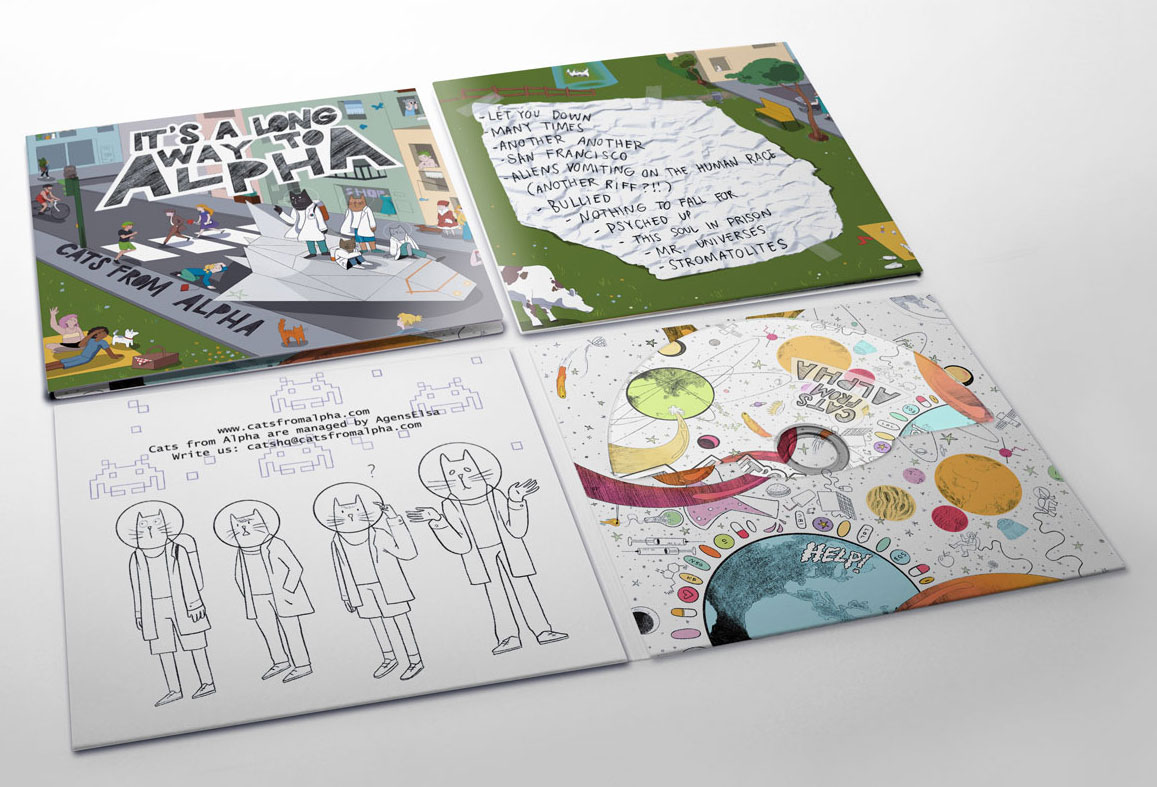 G: vocals, guitars, piano, Hammond, Farfisa Compact, Wurlitzer, organetta, Howard combo, mellotron, percussion, otomatone, bass on chorus on "San Francisco"
JM: guitars, vocals
MICHELE CAVALLARO: bass
PIETRO PIZZOLI: drums
+
FABRIZIO CASTANIA: violin
ELISA SAGLIA: violin
ERICA MASON: viola
ANDREA MARCOLINI: cello
All songs written by G except "San Francisco" written by JM/G.
Arranged by Cats from Alpha; strings arranged by G.
Produced, recorded and mixed by G at Strawberry Fields under the supervision of Paletta.
Mastered by Carl Saff at Saff Mastering.
Original artwork by diseg.nina; additional design by G.