Album title and new song "Sweet" by a cat from Alpha
We are excited to share with you the name of our new album, which is undoubtedly great! (Great referring both to the album title and the album itself. Cat's aren't famous for being humble after all…).
So, our new work is going to be called "IT'S A LONG WAY TO ALPHA".
Wow! It is something, isn't it? A bit of longing and melancholy here but it also sounds like a declaration about the current state of the Earth, if you think about it. If you'd tell us so, we would agree anyway.
We are currently at the mixing stage so it's definitely gonna be released later this year!
Other news from your favorite Alpha band is the release of the new song "Sweet" by a Cat from Alpha (G's solo project). It's already available on bandcamp and Spotify and you will soon find it everywhere in the digital world.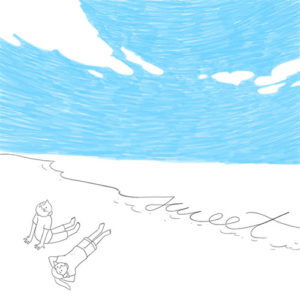 Artwork by nin.a. Check out her Instagram profile for more amazing drawings.